Operation Cadet Gifting Box
JROTC students pack gift boxes for Nursing Home Residents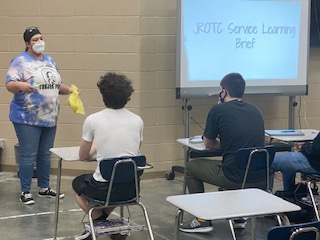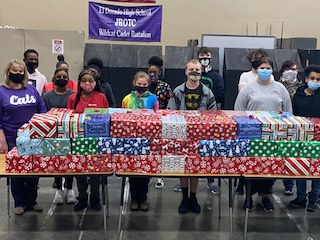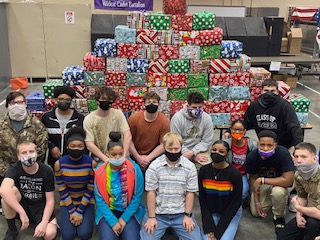 Operation Cadet Gifting Box is an annual project by JROTC. This Operation typically involves them going to a nursing home, they have decided to take a more hands-off approach due to COVID.  
Neville Matthews, called Sergeant Matthews by his students, is a leader in this project, outlines the goals. Operation Cadet Gifting Box is a JROTC service project that will show appreciation to the elderly this Christmas, helping the elderly who do not have a family to spend their Christmas with. JROTC will be making and giving Christmas gifts to the 100 residents at the Timberlane Nursing Home.
The boxes are prepared by the JROTC classes and divided into male and female boxes, which will be delivered to the nursing home.  Matthews says that the project was started "to get cadets involved in community service." This project will contribute much to the community.
Matthews says that the project will "show appreciation because some of the residents have no family and we just want them to know that we care," says Matthews.  
"We care and like to bring some sort of happiness to the elderly at Christmas especially in these COVID times," says Matthews.  
The project was started in September, Matthews says. "Our goal is to have it done by the first week of December, all preparation will be done in the JROTC room." Operation Cadet Gifting Box is entirely internal this year. People who want to volunteer and sign up who are not a part of JROTC cannot participate this year.