Wildcat Band marches to victory in competition
Hang on for a minute...we're trying to find some more stories you might like.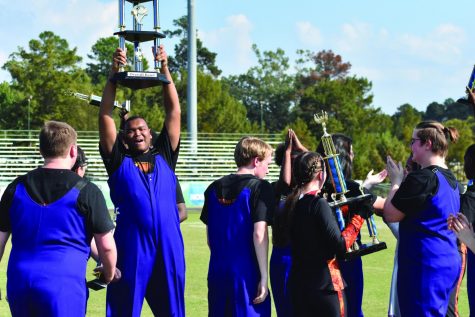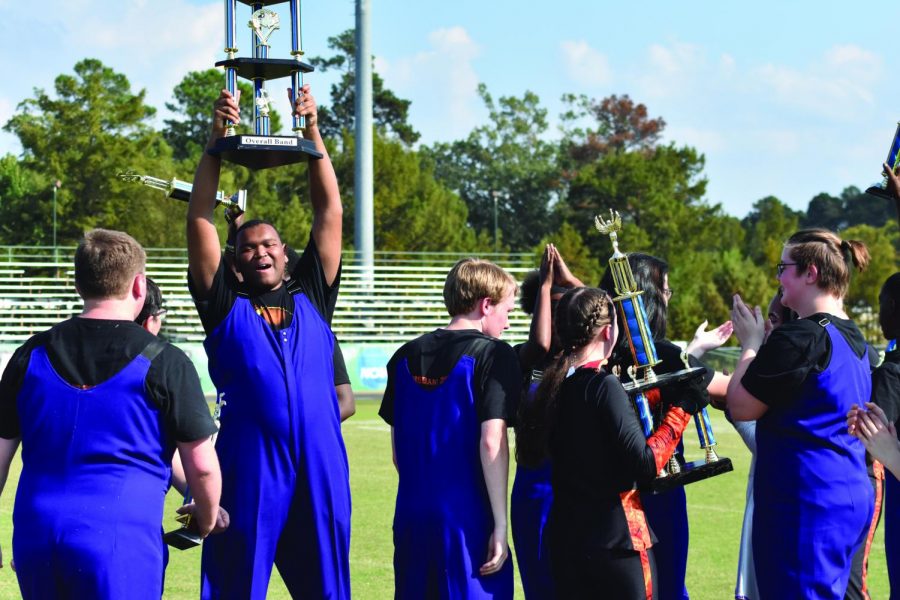 The El Dorado High School Band is having a busy and successful start for the second half of the fall semester and has recently brought home several awards.  Director of Bands Robert Kloap said, "The band has done well in the two competitions we've been to.  We are very proud of their progress and hope they keep working and improving through the rest of our contest season."In the UAM/Kappa Kappa Psi Invitational Contest on Oct. 14, the band received Superior Ratings in Band, Percussion, and Drum Major; an Excellent Rating in Color Guard; Outstanding Rating in Percussion Section in Class 3 and Band in Class 3. Overall, they received the title of Grand Champion Band for the entire contest.They also won all Superior ratings in the Arkansas School Band and Orchestra Association Region III Marching Assessment, which makes them eligible to be an ASBOA State Sweepstakes Band, Kloap explained.The piece used for the competition was "The War of the Worlds."Kloap said the music is special for this year's group. "This type of show is a 'theme' based show. There are many different type shows available or you can have one custom written for your ensemble," he said.  "Music is chosen by the band staff the same as textbooks and required readings are chosen by teachers," Kloap continued.The El Dorado High School Band works very hard to make their shows winners.  "The band started rehearsing in July," said Kloap. They even had a summer rehearsal two weeks prior to school starting.  During marching season, rehearsals are every Tuesday and Thursday at 7 a.m.  "We are very proud of our students," he said.When it comes to competitions, the rankings for bands are based on a scale from 1-5.  Ones are the best, and are also known as "superior." Marching competitions are judged by a panel of trained critics.  Kim Wilson is the EHS drum major for this school year. Her job includes guiding the band, keeping time and creating unity within the band.  When asked about the success of the band this year, she said, "I think we're doing really well. I mean, we've won every competition so far." She continued, "We have more stepping up and it's going a lot faster this year," she said.The band's next competition includes the Second Annual Arkansas School Band and Orchestra Association State Marching Assessment on Oct. 31.