The El Dorado School District voted on mask mandate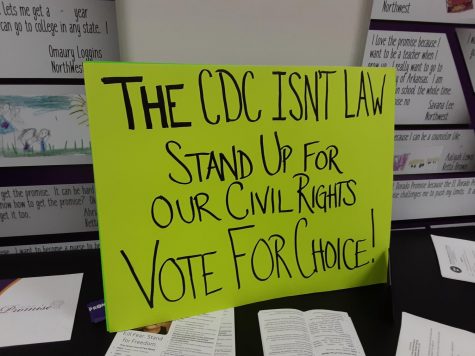 The El Dorado School District voted to continue the mask mandate with some small changes at the regular school board meeting on Monday.
New changes included double layer neck gaiters are now allowed, and teachers can take their mask off at 6 feet. Members of the community against the mask mandate attended the meeting and passed out papers that supported their point of view.
The El Dorado School District also announced the student of the month, employee of the month and teacher of the month. The student of the month was Reginal Thomas Jr. The classified employee of the month was Brecken Perry. The certified teacher of the month was LaPorsha Carter. 
Another topic brought up at the School board meeting was the recent pep rally. Sherry Hill, one of the principals of El Dorado high school, spoke about the success of the pep rally. She said, "It felt like school was back." Hill also talked about how the student council came up with the Wildcat Wars, where students wear their grade colors and follow the rules to show their spirit and win the decided reward. The seniors are in the lead as of today.